Vietnam~LestWe Forget~ 1962~1975
This web site was created in the memory of our loved one, Sgt. Dave Dickinson. Loving Son, Brother and Uncle. Born in Denver, Colorado on February 15, 1948 ~ Killed in action on December 6, 1967, at the age of 19, while serving our country, in Vietnam.
He Is Our Hero...He Will Never Be forgotten.
God has him in His Keeping, we have him in our hearts.

REMEMBER OUR VETERANS...THANK THEM WHEN YOU SEE THEM
PLEASE VISIT MY NEW TRIBUTE SITE
In Honor of Our Military
https://sites.google.com/site/inhonorofourmilitary/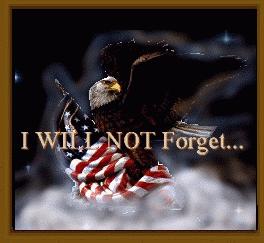 Please Keep Our Troops In Your Prayers
Dear Lord, Please hold our troops in your loving hands. Protect them as they protect us, Bless them and their families, for the selfless acts they perform, for us in our time of need. Amen.

SHAWN DAVID DICKINSON, NEPHEW TO DAVID,
PASSED AWAY JULY 7, 2016
FOREVER LOVED ~ FOREVER MISSED
"The Mansions of the Lord"
Words by Randall Wallace
To fallen soldiers let us sing
where no rockets fly nor bullets wing
Our broken brothers let us bring
to the mansions of the Lord
No more bleeding no more fight
No prayers pleading through the night
just divine embrace, eternal light
in the mansions of the Lord
Where no mothers cry and no children weep
We will stand and guard tho the angels sleep
All through the ages safely keep the mansions of the Lord
(Thanks to Davy Baker)

God Bless you and your family, David
With So Much Thanks to the family of William Meyers
http://William-myers.memory-of.com/

"NOR SHALL YOUR GLORY BE FORGOT
WHILE FAME HER RECORD KEEPS,
OR HONOR POINTS TO THE HALLOWED SPOT,
WHERE VALOR PROUDLY SLEEPS"
~ Theodore O'Hara ~

Tell Them of Us and Say...
For Their Tomorrows...
We Gave Our Today...

MSgt Lewis McDermott
Killed in action with David. Binh Dinh, South Vietnam
A Visit To The Wall
October 2011
Kevin McDermott
Grandson to MSgt McDermott

Thank you for visiting...
Please light a candle for Dave before you leave.
And please visit the website for his niece, Julia Hadcock
http://julia-hadcock.memory-of.com/About.aspx

"This story shall the good man teach his son;
From this day to the ending of the world,
We few, we happy few, we Band of Brothers;
For he to-day that sheds his blood with me
Shall be my brother;"
My Dearest Brother...
We laughed at times, when the humor had passed...
You would listen with closed lips and open your heart...
At times, we felt each others sorrow and formed one tear...
These things and many more, we will remember...
As the thought of you...
Warms our hearts.
Sergeant David Thomas Dickinson
CO (LRRP), 52ND INFANTRY, 1 CAV DIV
United States Army ~ Panel 31E Line 045
E Company, 52nd Infantry was the 1st Cavalry Division's Long Range Reconnaissance Patrol company. On 06 Dec 1967, two men from the Company were killed by an "explosive device" - MSG Lewis E. McDermott of Fulton, Missouri, and SGT David T. Dickinson of Denver, Colorado.
On 01 Feb 1969 all the LRRP units in Vietnam were reorganized as separate companies of the 75th Infantry (Ranger) and Echo 52nd Infantry became H Company, 75th Infantry. Today's Rangers remain in the 75th Infantry.

Sergeant David Dickinson's date of birth is given as 02 Feb 1948 in the DoD casualty file, but he actually was born on 15 Feb 1948. He is buried in Site 1811, Section P, Fort Logan National Cemetery, Denver, Colorado.
http://www.virtualwall.org/dd/DickinsonDT01a.htm


~ The Ranger Creed ~
Recognizing that I volunteered as a Ranger, fully knowing the hazards of my chosen profession, I will always endeavor to uphold the prestige, honor, and "esprit de corps" of the Ranger Regiment.

Acknowledging the fact that a Ranger is a more elite soldier who arrives at the cutting edge of battle by land, sea, or air, I accept the fact that as a Ranger my country expects me to move farther, faster and fight harder than any other soldier.

Never shall I fail my comrades. I will always keep myself mentally alert, physically strong and morally straight and I will shoulder more than my share of the task whatever it may be. One hundred percent and then some.

Gallantly will I show the world that I am a specially selected and well trained soldier. My courtesy to superior officers, my neatness of dress and care for equipment shall set the example for others to follow.

Energetically will I meet the enemies of my country. I shall defeat them on the field of battle for I am better trained and will fight with all my might. Surrender is not a Ranger word. I will never leave a fallen comrade to fall into the hands of the enemy and under no circumstances will I ever embarrass my country.

Readily will I display the intestinal fortitude required to fight on to the Ranger objective and complete the mission, though I be the lone survivor.
"RANGERS LEAD THE WAY"




My brother David always gave everything he did in life 150%.
In Little League football, he acquired a knee injury that kept him from being a paratrooper, which was his first desire.
He fought in the Golden Gloves for a short time and his trainer told me that he was one of the best he ever worked with.

After finishing boot camp, David received orders in early 1967 to go to Germany. He requested his orders be changed, he wanted to go to Vietnam, he was set on that. His orders were changed and he was home on leave the first part of April, then off to Vietnam.
David called home when he was on R&R in Australia in late October. He said he had already arranged to do a second tour in Nam and was not sure if he would be able to come home in between the two tours.
In December, God had other plans for David.

He was such a caring member of our family, always willing to go the extra mile. I have 5 daughters, and they loved their Uncle Davy dearly. He was one of the best friends I had through out my life and he is missed tremendously.
I have been told by several of the men he served with that he was a highly effective soldier and they would trust him with their lives anytime.
He is and always will be a true hero to me, my daughters and our entire family.

"And He will raise you up on eagle's wings,
Bear you on the breath of dawn,
Make you to shine like the sun,
And hold you in the Palm of His Hand."
It has been over FOURTY YEARS now since David left us, over Half my life time...
It seems impossible, I still have such vivid memories of him...
I remember, when he was born...
I remember him as a toddler and watched him grow
into a fine, good looking young man...
How I miss my brother!
He was so ornery!
He used to drive me crazy!
Oh how I wish he were here, to drive me crazy now...
We still Love and Miss him, so very, very much!
And we know, that he is in a far better place...
He was so good with my girls, so caring and attentive... Their memories of David are such very, very proud ones.

"From these honored dead, We take increased devotion
To that cause from which they here gave
The Last Full Measure of devotion...
That we here highly resolve these dead
Shall not have died in vain" ~ Abraham Lincoln

"Now arises from hallowed ground a delicate cloud of bugle notes that softly say, go to sleep...
Comrades true, born anew, peace to you.
Your souls shall be where the heroes are and your memories shine like the morning star...
Slumber well where the shells screamed and fell...
The danger has passed,
And now at last, go to sleep...
~ By Sgt Joyce Kilmer ~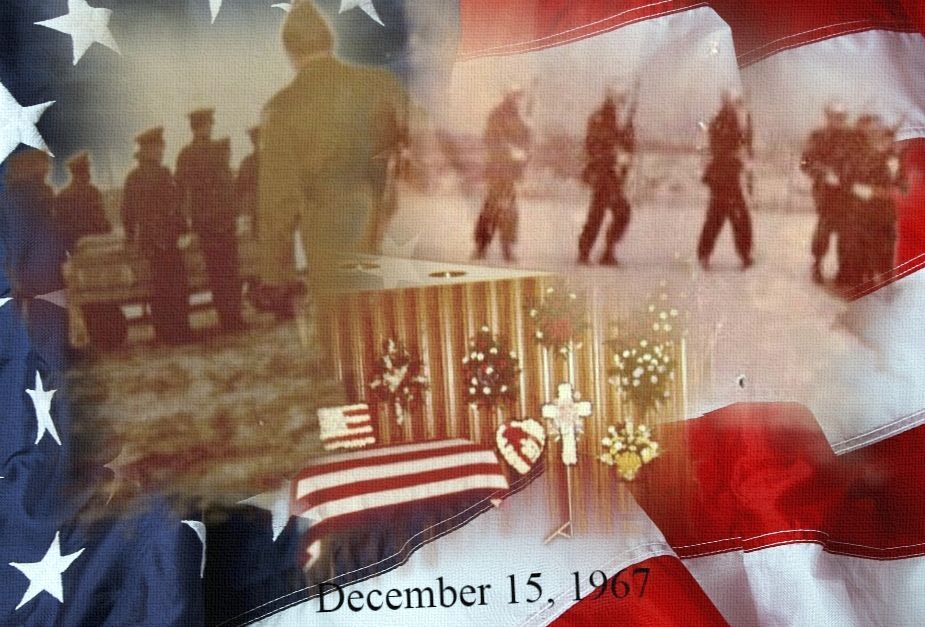 "LEST I KEEP MY COMPLACENT WAY,I MUST REMEMBER...
SOMEWHERE OUT THERE A PERSON DIED FOR ME,
AS LONG AS THERE MUST BE WAR,
I ASK AND I MUST ANSWER...
WAS I WORTH DYING FOR?
~ Eleanor Roosevelt ~

"The soldier, above all others,
Is required to perform the highest act
of religious teaching....SACRIFICE."
~General Douglas MacArthur~

"You've never lived until you've almost died,
For those who fought for it,
Life has a flavor the protected will never know.
~ Anon. - from Viet Nam, 1968 ~
Suddenly...
you were gone and I found myself reaching into yesterdays,
Grasping for all the moments that were shared with you...
Wishing to place them all on display shelves in my mind,
So that I may hold them near my heart...
This comforted me.
I Must Thank You
For the memories you left with me...
An unforgettable smile...
A hug...
The late nights of pleasant conversations...
My life would have been void without them.
I cannot see you anymore,
But my heart can feel your smile
And your voice echoes through my mind,
Like a favorite melody.
You were gone too soon...
We had so much left to talk about...
We had things left to do together...
I found myself wishing for more time...
If only we could turn back the clock...
We Cannot
You were here though, for a such a short time,
Our lives are richer because of that
and your memory will always warm our hearts.
We had to say "Farewell"...we hadn't planned on that...
Rest Well Sweet Brother...
Please know you are thought of fondly,
as I know on those quiet afternoons,
when I am lost in my memories,
you will be here with me...
I have your smile to warm me...Your voice rings in my ears...
I am so happy to have these things, it makes it easier to say,
You are not forever gone from me...
We'll be together again...
SOMEDAY....
by ~ Garnet Jenkins (copyright 1982)
(So Much Thanks to Nancy Davis for photo formats)
Http://William-Billy-dean.memory-of.com/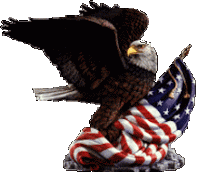 "STEP FORWARD NOW, YOU SOLDIERS,
YOU'VE BORNE YOUR BURDENS WELL.
WALK PEACEFULLY ON HEAVEN'S STREETS,
YOU'VE DONE YOUR TIME IN HELL"
Please pay tribute to the fallen heroes
From the Vietnam War
Http://thewall-USA.com/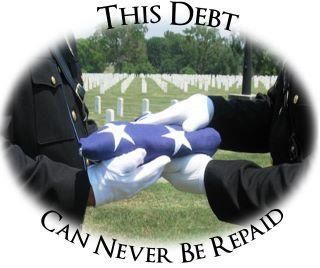 Rodolfo Torres
1941 ~ 2007
75th Ranger Regiment/Vietnam

REMEMBER THOSE WHO GAVE ALL....
PFC.DANNY LYNN STEPHENS
101st Airborne Division
KIA ~ Mar 31, 1968
THUA THIEN, SOUTH VIETNAM

SP4 WILLIAM ROBERT CRITCHFIELD
1st Cav Division/75TH RANGER REG.
BINH DINH, SOUTH VIETNAM


MAJ. ARTHUR DALE BAKER ~ USAF
MIA ~ Apr 7, 1965/LAOS
OFFICIALY RECOVERED 6/23/2005
THIS SHADOW BOX, IS A TREASURED GIFT TO ME, FROM DAVY BAKER,
BROTHER TO MAJOR ARTHUR DALE BAKER
MSGT. LOUGHTON SMITH
MACV Advisors
KIA ~ July 20, 1967
QUANG NGAI, SOUTH VIETNAM
Please pay tribute to our fallen heroes
In Iraq and Afghanistan
Http://legacy.com/Soldiers.asp
Nephew to Richard "Doc" Sweeney/75th Reg. Vietnam.
Paul's Unit ambushed while on patrol near Musa, Afghanistan 10/30/03
1st Lt. Kevin J. Gaspers
KIA 4/23/2007
As Sadah, Iraq
82nd Airborne/Fort Bragg, N.C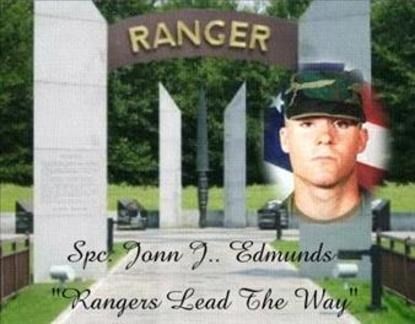 Spc. Jonn J. Edmunds
KIA ~ 10/19/2001 ~ Pakistan
Company B, 3rd Battalion,
75th Ranger Regiment
Fort Benning, GA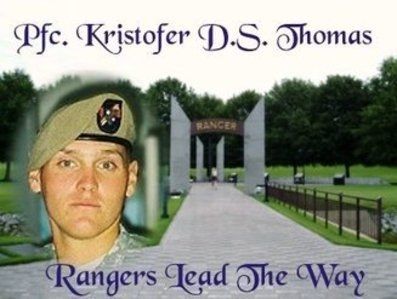 KIA 2/18/07 Southeastern Afghanistan
Please visit Never Forget Our Fallen.
Http://www.neverforgetourfallen.com/
REST YOUR HEAD NOW, WEARY SOLDIER.
CAST YOUR WEAPONS TO THE GROUND.
CLOSE YOUR EYES AND FEEL THE PEACE,
THE LIGHT OF JESUS FOLD AROUND.
HEED NOT OUR EARTHLY BATTLE CRIES,
THERE IS NO POST FOR YOU TO STAND,
SO REST NOW AS HE CARRIES YOU
WITHIN HIS LOVING HAND.
DO NOT LOOK BACK UPON US,
DISREGARD OUR SELFISH TEARS,
WALK IN THE SUNLIGHT OF THE SPIRIT,
FREE OF WAR OR PAIN AND FEAR.
YOUR DUTY HERE IS DONE NOW,
AS OURS WILL SOMEDAY BE,
SO GO HIM NOW TO PLACES ONLY HEROES SEE.
~Author Unknown~

This site is also dedicated to LRRPs/Rangers
1st Cavalry Division
H Company ~ 75th Ranger Regiment ~
THE YEARS OTHERS KNEW AS YOUTH,
"They " SPENT...

LEARNING THE MEANING OF DEATH.
"THE MOON GIVES YOU LIGHT,
THE BUGLES AND THE DRUMS GIVE YOU MUSIC
AND MY HEART, O MY SOLDIERS...
MY VETERANS,
MY HEART GIVES YOU LOVE."
~ WALT WHITMAN ~
No matter how long we are on this earth,
The more we have to realize
That life finds us living every day
With the unanswered
And the unresolved.
Faith helps us to live with the unanswered...
Hope helps us to live with the unresolved...
Trust helps us to accept...
And go on with the work of living.
~Rev. Mark Connolly~
The young dead soldiers do not speak
Nevertheless, they are heard in the still houses:
Who has not heard them?
They have a silence that speaks for them at night
And when the clock counts.
They say: We were young. We have died.
Remember us.
They say: We have done what we could
But until it is finished it is not done.
They say: We have given our lives,
but until it is finished...
NO ONE can know what our lives gave.
They say: Our deaths are not ours: they are yours,
They will mean what you make them.
They say: Whether our lives and our deaths
were for Peace and a new hope
or for nothing we cannot say,
It is you who must say this.
We leave you our deaths. Give them their meaning.
We were young, they say...
We have died;
Remember us.
by Archibald MacLeish,
1892-1982, American Poet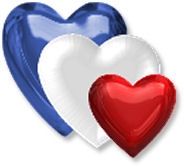 LOOK AGAIN, O HEART OF MINE,
AND SEE WHAT PASSES BY!
A CRYING OF REMEMBERED NAMES
OF DEEDS THAT SHALL NOT DIE.
Excerpt from "Memorial Day"
By Theodosia Pickering Garrison 1874~1944
,
A VIEW FROM THE OTHER SIDE
By Patrick Camunes

At first there was no place for us to go until someone put up that Black Granite Wall. Now, everyday and night, my Brothers and my Sisters wait to see the many people from places afar file in front of this Wall. Many stopping briefly and many for hours and some that come on a regular basis. It was hard at first, not that it's gotten any easier, but it seems that many of the attitudes towards that war that we were involved in have changed. I can only pray that the ones on the other side have learned something and more Walls as this one needn't be built.
Several members of my unit and many that I did not recognize have called me to the Wall by touching my name that is engraved upon it. The tears aren't necessary but are hard even for me to hold back.
Touch the Wall, my Brothers, so that we can share in the memories that we had. I have learned to put the bad memories aside and remember only the pleasant times that we had together. Tell our other Brothers out there to come and visit me, not to say Good Bye but to say Hello and be together again to ease that pain of loss we all share.
Today, an irresistible and loving call comes from the Wall. As I approach I can see an elderly lady and as I get closer I recognize her...It's Momma! I've looked forward to this day, but also regretted it because I didn't know what my reaction would be.
Next to her, I suddenly see my wife and immediately think how hard it must have been for her to come to this place and my mind floods with the pleasant memories of 30 years past. There's a young man in a military uniform standing with his arm around her...My God!...It's...it has to be my son. Look at him trying to be the man without a tear in his eye. I yearn to tell him how proud I am, seeing him standing tall, straight and proud in his uniform. Momma comes closer and touches the Wall and I feel the soft and gentle touch I had not felt in so many years. Dad has crossed to this side of the Wall and through our touch, I try to convey to her that Dad is doing fine and is no longer suffering or feeling pain.
I see my wife's courage building as she sees Momma touch the Wall and she approaches and lays her hand on my waiting hand. All the emotions, feelings and memories of three decades past flash between our touch and I tell her that it's all right. Carry on with your life and don't worry about me...I can see as I look into her eyes that she hears and understands. A burden is gone. I watch as they lay flowers and other memories of my past. My lucky charm that was taken from me and sent to her by my CO, a tattered and worn teddy bear that I can barely remember having as I grew up as a child and several medals that I had earned and were presented to my wife. One of them is the Combat Infantry Badge that I am very proud of and I notice that my son is also wearing this medal. I had earned mine in Vietnam and he had probably earned his in Iraq.
I can tell they are preparing to leave. I try to take a mental picture of them together, because I don't know when I will see them again. I wouldn't blame them if they were not to return and can only thank them that I was not forgotten. My wife and Momma near the Wall for one final touch and so many years of indecision, fear and sorrow are let go. As they turn to leave I feel my tears form as if dew drops on the other side of the Wall. They slowly move away with only a glance over their shoulder. My son suddenly stops and slowly returns. He stands straight and proud in front of me and snaps a salute. Something makes him move to the Wall and he puts his hand upon the Wall and touches my tears that had formed on the face of the Wall and I can tell that he senses my presence there and the pride and the love that I have for him. He falls to his knees and the tears flow from his eyes and I try my best to reassure him that it's all right and the tears do not make him any less of a man.
As he moves back,& wipes the tears from his eyes, he silently mouths, God Bless you, Dad...
....God Bless YOU, Son!
"Greater love hath no man than this,
That he lay down his life for his friends."
~ John 15:13 ~
An exerpt from the epilogue of Hal Moore's & Joe Galloway's new book "We Are Soldiers Still".
~
We think of our fallen comrades, forever young as we grow old, and of how they died before they had even begun to live. We were all young then and had no real understanding then of all they would never know - the joy of a good woman's love, of watching our children grow, of savoring all that is good and bad in a long life. We who were fortunate enough to survive have tasted all those experiences and now we know all that they gave up when they laid down their precious lives for us. Far from fading in memory, the pain and sorrow only grow more accute.We are the fortunate ones! We survived when so many better men all around us gave up their precious lives so that we might live. We owe them a sacred obligation to use each day to its fullest potential, working to make this world a better place for our having lived and their having died.We fell an obligation to give something back to our country and our troops in a time when we are, again, at war and these young men and women will b e fighting that war and other wars. We owe that to this generation of warriors just as we owe it to our fallen comrades.Each of us, in his own way, continues to serve our country because.....We Are Soldiers Still.